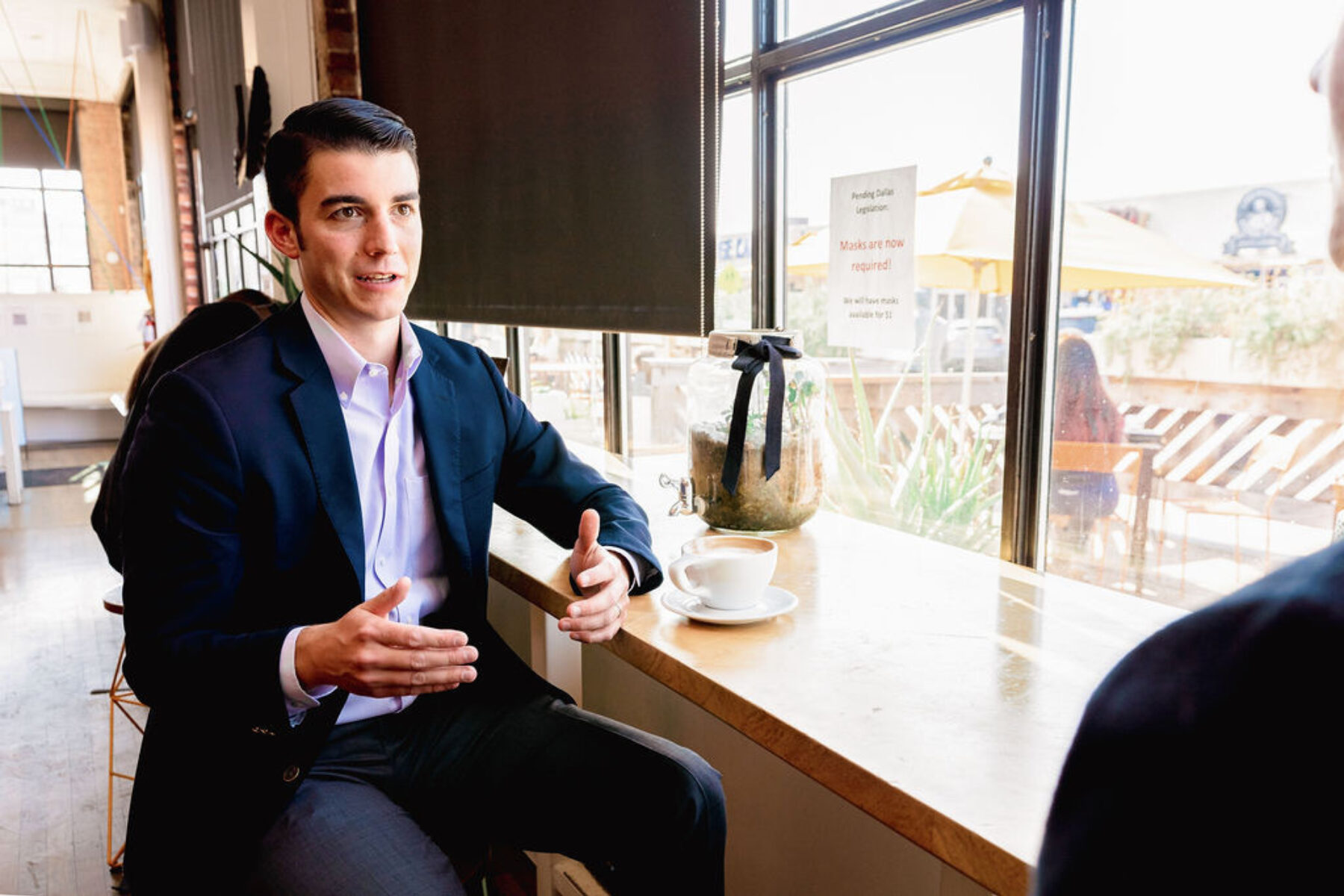 I used to be terrified of asking people for money.
One of the first visits I went on with a major gift prospect was in one of the most expensive pieces of commercial real estate in Dallas.

I was standing inside of the brick building outside of the suite waiting for him to tell me to enter. As I waited, I remember telling myself, "You WILL NOT leave his office without asking for the gift."

At the beginning of my career, I had to force myself to ask for money no matter what because I would "chicken out" if I didn't fully commit to it.

Now I love asking people for money and more than that, I love seeing my clients have a light-bulb moment when they begin to see the joy of working in major gifts.

What changed?

During the course of the over 1,000 visits I've been on as a major gifts officer, I learned that fundraising is not primarily about the money.

Major gift fundraising done well is about relationships.
Real relationships.
It's about serving your benefactors well in their relationship with your organization.
The most important thing is getting to understand each individual benefactor. What causes are important to them?
Why?

Why have they given to your organization?

What type of legacy do they want to leave?

When you focus on serving your benefactors well and understanding them, you can see if what they care about lines up with what your organization does. If that intersection happens, asking them for a gift is no longer terrifying, it is a natural progression of the relationship.

If we're there to serve them and we know that our organization can help them achieve something that they deeply desire, how dare we shy away from presenting them with an opportunity to do something incredibly meaningful?

I love the benefactors I have worked with. Some of the most beautiful relationships that I have in this world have started with these words coming out of my mouth on the phone: "The reason I'm reaching out to you today is to schedule a visit."

I know the impact that these types of relationships can have for your organization.

What gets me fired up is getting you more relationships like this so that you can serve your benefactors well, raise more money, and further your mission.

It all starts with that first visit.

You're One Visit Away from starting the next relationship that will help you grow your mission and impact.

Let me help you get that visit scheduled.